Physiotherapy in Hamilton
Physio in Motion is a healthcare provider that specializes in providing award-winning in-home physiotherapy in Hamilton. Forget the hassle of driving, walking, or taking the bus to and back from your clinic in Hamilton, because we can come straight to you at home. Our team of physiotherapists are certified and highly knowledgeable. With our in-home physiotherapy service you get 1-on-1 treatment that is tailored to your specific needs. This way you get the most out of your treatment and you may see faster results.
Physio in Motion is dedicated to getting to you on time, which is why we have a team of physiotherapists in Hamilton ready and waiting to come to you as quickly and as timely as possible. Faster recovery means less sessions; we care about your speedy recovery and for that, you end up saving a lot of money that you would normally spend at a Hamilton clinic that might not be able to give you the full attention you need.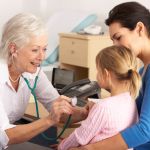 Pleased with the service provided. Love that the therapist comes to the house! Allows it to be possible with busy schedules & children.
Contact Us Today!
Sed ut perspiciatis unde omnis iste natus error sit voluptatem accusantium doloremque laudantium, totam rem aperiam.