Auto Insurance Optional Benefits?
The last time that you opened your auto insurance renewal you may have noticed a handful of loose pieces of paper included along with your policy.  If you're like most Ontarians you probably gave these sheets of paper a quick glance and tossed them into your recycling bin.  After all, who really wants to read an insurance policy or notices anyways?  Especially when your insurance company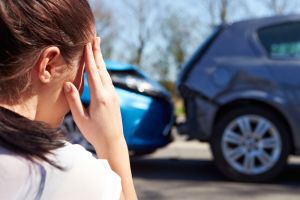 is notifying you about optional benefits.  The policy premiums are expensive enough, who would elect to pay for more insurance coverage?
"Policy premiums are expensive enough, who would elect to pay for more insurance coverage?"
Most Ontarians do not pay for optional accident benefits.  They either haven't given this any thought, they feel that they are well protected by the standard coverage in their policy, or they feel that they couldn't possibly afford to pay for optional insurance benefits.
Standard Benefits Are Under Constant Threat
In the 17 years that we have been providing car accident physiotherapy and other rehabilitation services to clients involved in automobile accidents we have seen a dramatic decline in accident benefits.  On June 1, 2016 the latest round of cuts have reduced accident benefits to levels that are no longer adequate for many of our clients.  A decade ago we rarely saw a client approach their policy limit of $100,000.00 in medical and rehabilitation funding (plus $72,000.00 in attendant care).  Today we routinely see clients simply run out of money.  For accidents on or after June 1, 2016 the standard accident benefit coverage in Ontario is now $65,000.00.  This amount is now a combined amount and must cover both medical and rehabilitation costs and attendant care costs.
At first glance $65,000.00 does sound like quite a bit of money to cover an individual's needs following a motor vehicle accident.  That would be true if the $65,000.00 only had to cover physiotherapy, massage therapy etc.  However consider the individual with multiple injuries with a more complicated path to recovery.  A psychologist, occupational therapist or driver training may be necessary.  Assistance with personal care and activities of daily living might be required.  Modifications to that individual's home for accessibility may also required.  These costs add up in a hurry and $65,000 is not enough money to cover these costs.
Who Should Buy Optional Auto Insurance Benefits?
Every driver in Ontario with their own insurance policy should be buying optional benefits.   You can choose which benefits you need and pay only for the benefits you want.  The cost is very minimal and one call to your insurance broker or agent is all it takes.  You can call at anytime to add optional benefits to your policy, you don't have to wait until it is time to renew your policy.  Don't delay, call your agent or broker right now while you are reading this and add optional benefits to your policy.
What Are The Options?
Over the next few blog posts we will be comparing standard coverage with optional coverage and providing you with some examples of the cost to upgrade provided by Ontario auto insurers.  We hope that you find this information useful.
We would prefer not to meet you because you need car accident physiotherapy, but if you ever find yourself in this situation you'll be happy that you purchased the optional benefits.